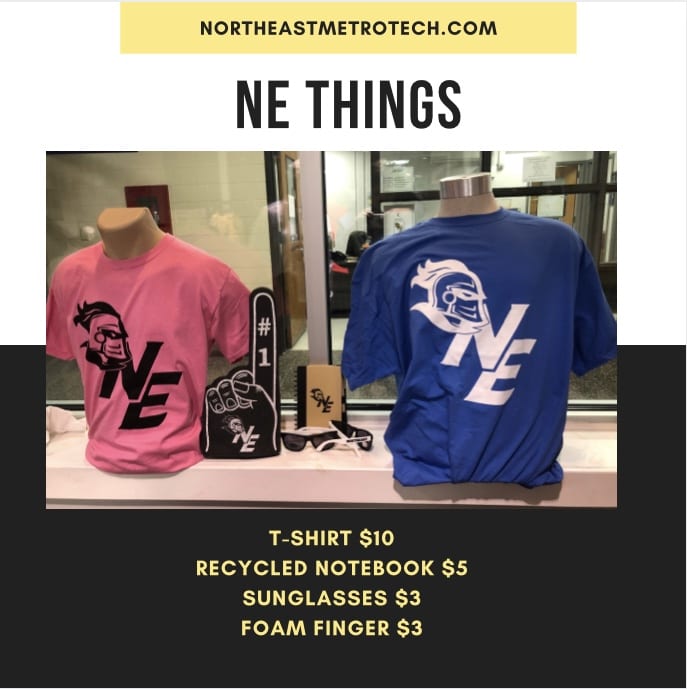 Swing by anytime during periods 3, 4, or 5 to check out our new NE Swag!
The lanyard color war winners – pink and blue – are now featured in an exclusive Knights tee shirt!  Get yours today!
Foam fingers, recycled paper notebooks, and sunglasses are also available!  Within the week, we will also have Northeast Knights Pennants!
For the time being, we are still cash only, as our credit card machine is malfunctioning.