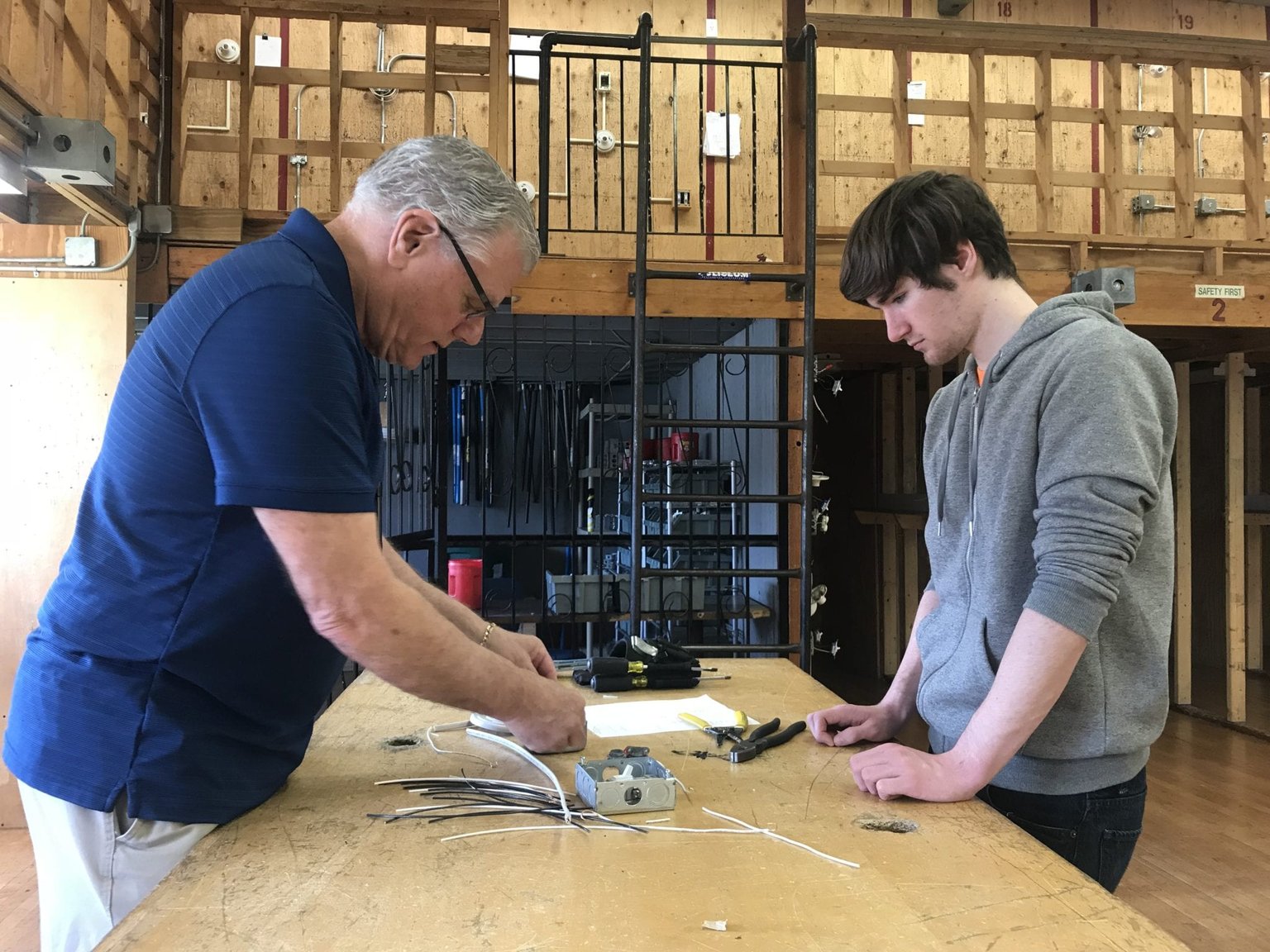 WAKEFIELD — Graduating high school seniors who are not currently enrolled at Northeast Metro Tech had an opportunity to explore vocational education as part of a new pilot program launched this year.
Titled "Exploring Vocational and Career Technical Pathways," the program is made possible through a grant from the Cummings Foundation, which awarded Northeast $100,000 to be used over four years.
Divided into three four-week programs, interested seniors in Northeast's 12-community district were welcomed to the school on Saturdays to experience a number of career pathways.
"This program is ideal for kids who don't know what they want to do once they graduate from high school," Program Director Joe O'Brien said. "It gives them a great opportunity to explore different career pathways to help them potentially decide a major for college, or gain skills for the workforce."
Over the course of 12 weeks, with the first session beginning on Feb. 10 and the last concluding on May 19, students could choose to take courses in automotive technology, carpentry, design and visual/communications, cosmetology, plumbing, metal fabrication and CAD/drafting. The free courses are led by a Northeast instructor and participants gets an abridged version of each shop's curriculum.
On April 28, Ryder Thomas, a senior at Reading High School, was in the design and visual lab working on several projects in Photoshop that he could use to compile a portfolio.
Having previously taken a DV class his sophomore year of high school, Thomas figured he'd refine his skills at Northeast and determine if it's something he'd like to pursue after graduation.
"I've always kind of liked art and I like using computers, so it compelled me to look into it further," Thomas said. "Before I had no idea what I wanted to major in, but after this I definitely feel like I want to go into design."
Meanwhile, Woburn senior Jean Luc Walsh was working with electrical instructor Frank Barker on wiring a power switch that would control a lamp. It was his third rotation through the program, previously visiting the carpentry shop, where he built a portion of a wall, and CAD/drafting, where he made a 3D blueprint model of a wheel.
With his desire to be an engineer, Walsh wanted to participate in the exploratory program to gain valuable skills he'll need in order to find success in the industry.
"I wanted to get some hands on experience," he said. "This program did a good job exposing me to different career pathways and it gave me different ideas as to what's out there after senior year."
Following the success of this year's program, Northeast will resume courses for seniors who live inside its district next school year.
###