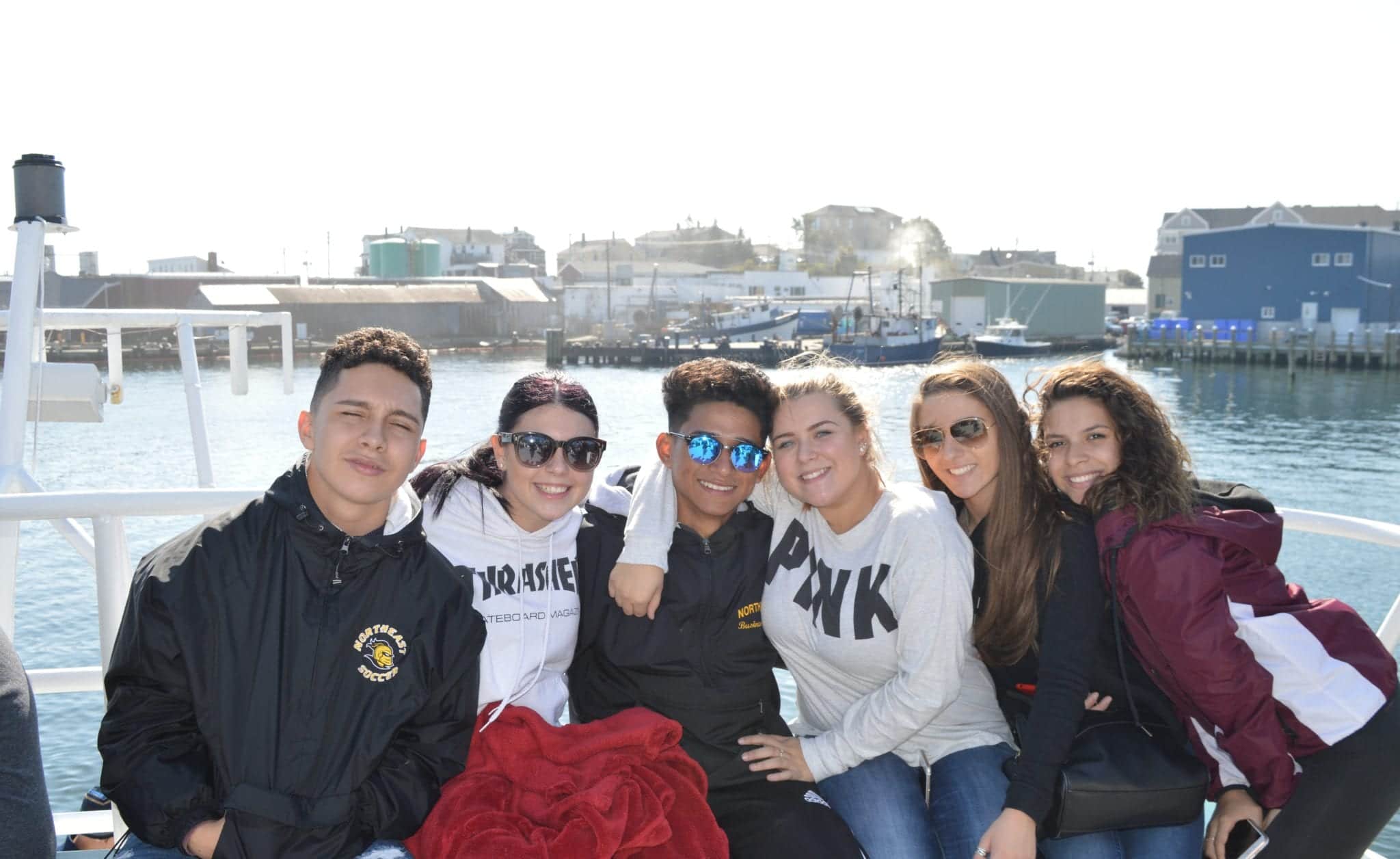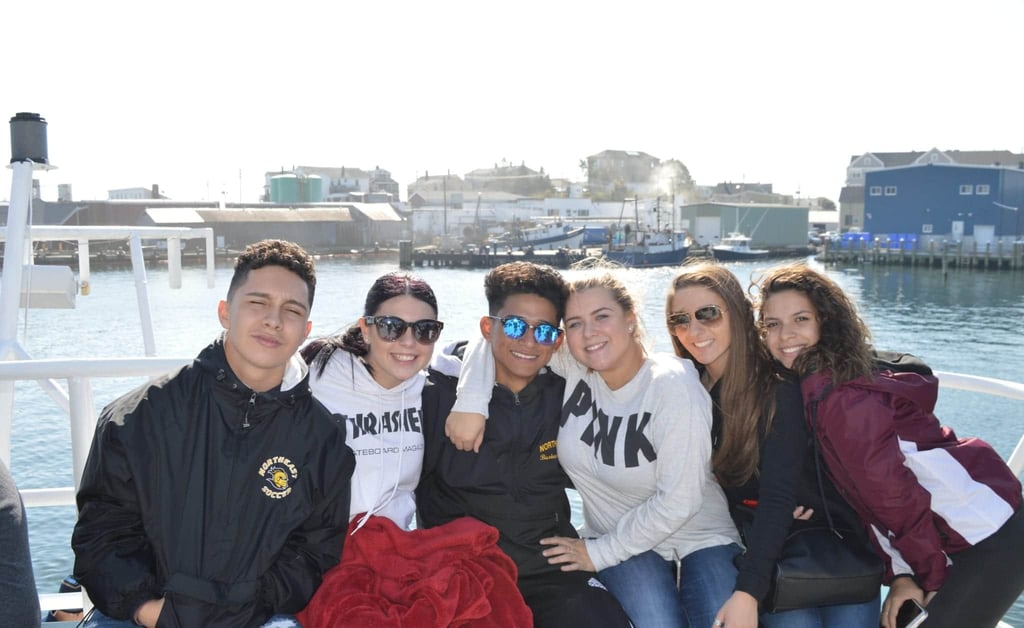 WAKEFIELD — Principal Carla Scuzzarella is pleased to announce that 70 students at Northeast Metro Tech attended a whale watch this week for their work on the school's summer reading project.
Prior to starting the 2017-18 school year, all students and staff read "In The Heart Of The Sea: The Tragedy of the Whaleship Essex," by Nathaniel Philbrick. The book tells the story of the Essex, a whaleship from Nantucket that sank after a sperm whale attacked it in 1820, and was the inspiration for the legendary Herman Melville novel, "Moby Dick."
On the first day of school, students gathered in small groups and engaged in an hour-long discussion with peers, shop instructors and academic teachers about the novel.
Following the discussion, each shop and ninth grade homeroom had three weeks to create a project that illustrated an aspect of the book related to their area of study.
Ninth grade students, who have not yet chosen their shop, worked individually or in groups in their homeroom. Students then voted on the two best projects to represent their homeroom. To add incentive, the students with the top three projects (for sophomores through seniors) and freshmen would win a field trip related to the book.
This is the first year Northeast has implemented a school-wide reading project in an effort to excite students about literature and to make meaningful connections to their own lives. Additionally, with a basic understanding of the themes of the novel — like man versus nature — students could then use these concepts to develop their projects.
To coincide with students' projects, all of Northeast Metro Tech watched the movie adaption of "In The Heart Of The Sea" on Sept. 25, which was released in 2015 and directed by Ron Howard.
Students completed their projects on Oct. 3. A panel of school faculty (nurses, members of the business office and administration assistants) then scored them using an established rubric. The winners were as follows:
First place — a Whale Watch trip that left from Gloucester on Oct. 19: Business Technology and ninth grade homeroom 209
Second place — a trip to the Nantucket Whaling Museum on Oct. 18: Robotics and ninth grade homeroom 125
Third place — a visit to the New Bedford Whaling Museum on Oct. 25th: Tie between HVAC and Metal Fabrication and between ninth grade homerooms 200 and 204.
"Students did an outstanding job with these projects, going above and beyond what was required of them," Principal Scuzzarella said. "The judges were beyond blown away by their creativity and dedication, so much so that we're looking for places in our communities that we can display students' work!"
Business Technology students took home the win for their detailed research, which judges felt showed a clear connection to present day. For their project, students compared the whaling industry with today's oil corporations — illustrating the difference in job titles (from ship owners to CEOs) to income comparison (from a sailor/steward who makes about $14,000 a year, whereas a driller makes approximately $42,000 annually) and the similarities and disparities between job duties.
The winning ninth grade students created an ABC book, where each page started with a different letter, beginning with a word from "In the Heart of the Sea." For example, "C" is for cannibalism, which the men in the book are said to have resorted to while on the high seas. The pages all have a corresponding explanation and picture.
###