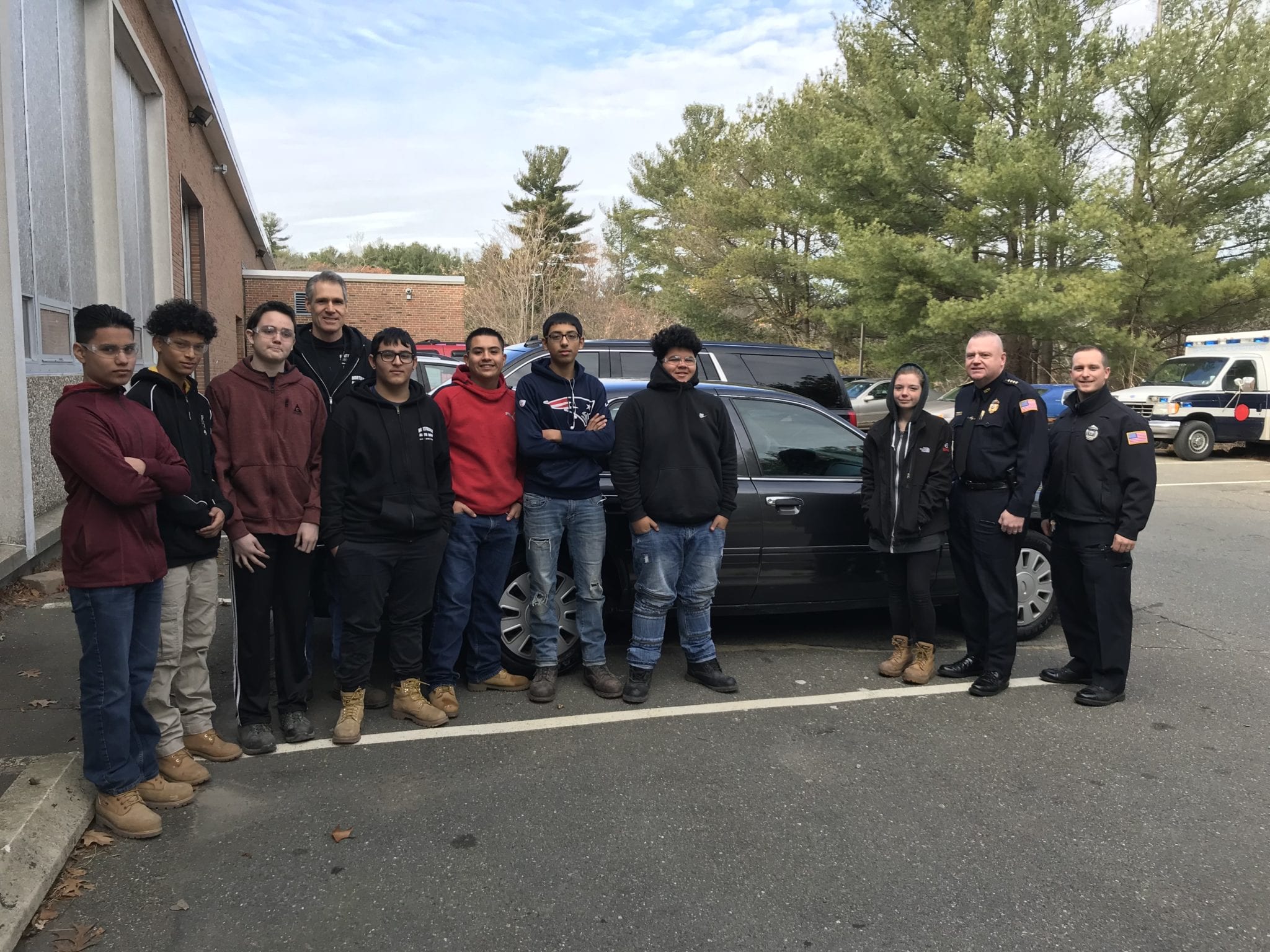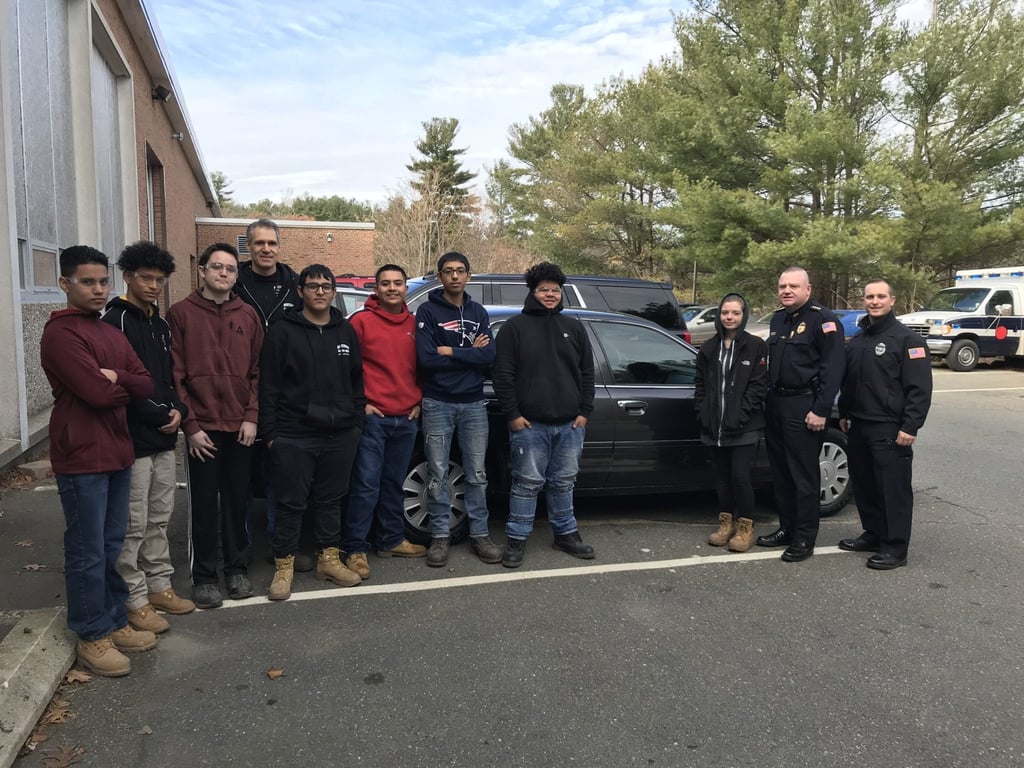 READING — Chief Mark D. Segalla and Superintendent David DiBarri are pleased to announce that students at Northeast Metro Tech completed a project that involved repairing and repainting a vehicle for the Reading Police Department.
In September, Reading Police brought their 2007 Ford Crown Victoria to Northeast Metro Tech to be worked on by Automotive Collision Repair & Refinishing students.
Tenth grade students Erick Menjivar Mejia, of Chelsea, Jorge Benavides Chavez, of Revere, Andrew O'Neil, of Chelsea, Automotive Collision Repair & Refinishing instructor Robert MacGregor, Juan Valasquez Restrepo, of Chelsea, Luis Barillas, of Chelsea, Christopher Mendez, of Chelsea, Jay Martinez, of Chelsea and Payten Kiley, of Melrose, tackled the project, which they showcased to Chief Segalla on Dec. 8.
"This vehicle was in serious need of some repair work, and instead of taking it to a body shop, we wanted to partner with Northeast Metro Tech to give students the opportunity to take on this task," Chief Segalla said. "We are always looking for ways to strengthen community relations and we're so pleased with how the vehicle turned out."
Students overhauled the Crown Vic by removing dents throughout the body, clearing away rust, replacing the front fender and giving it a fresh coat of paint.
"Because these were tenth grade students who just picked their technical area of study last year, this was their first big project in Automotive Collision Repair & Refinishing," instructor Robert MacGregor said. "We appreciate partnerships like what we have with the Reading Police Department because students got real experience working on a vehicle and they were able take their time learning the proper way to repair different areas of the Crown Vic. Plus, I think they really took pride working on a vehicle that would be used by law enforcement."
Barillas worked on fixing a hole that had formed on the right side back door, first grinding out the rust from the area, repairing it with fiberglass and body filler, then priming it before the whole car was painted
Kiley spent her time removing scratches and dents and later preparing the car for its new paint color.
"Since we had the car for a while, I think we all learned from our mistakes," she said. "It was a good car to start the year off with."
Mendez focused his efforts on repairing stretched metal on the hood of the car, and said that because it was the first time the group got to work on a large-scale project, the experience was extremely worthwhile and beneficial.
"When we first started, we didn't know how to really do any of the body work, and I think now we're a bit more confident seeing how great the car came out," he said.
###