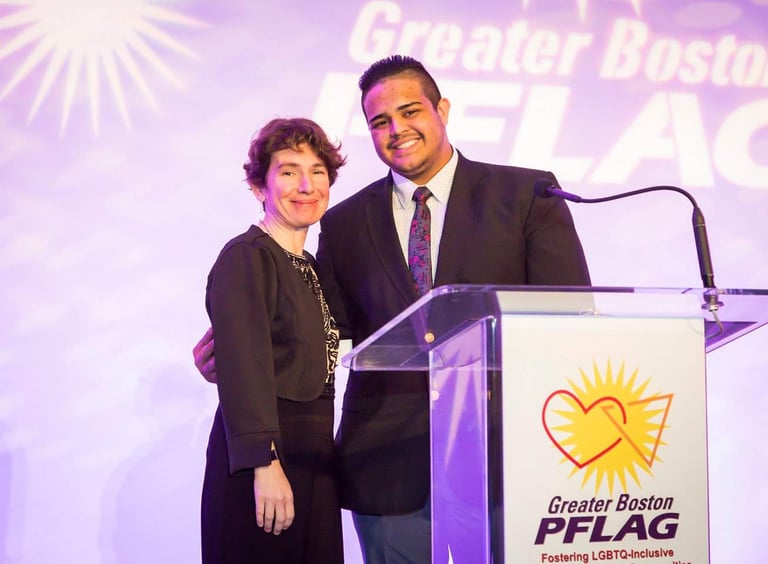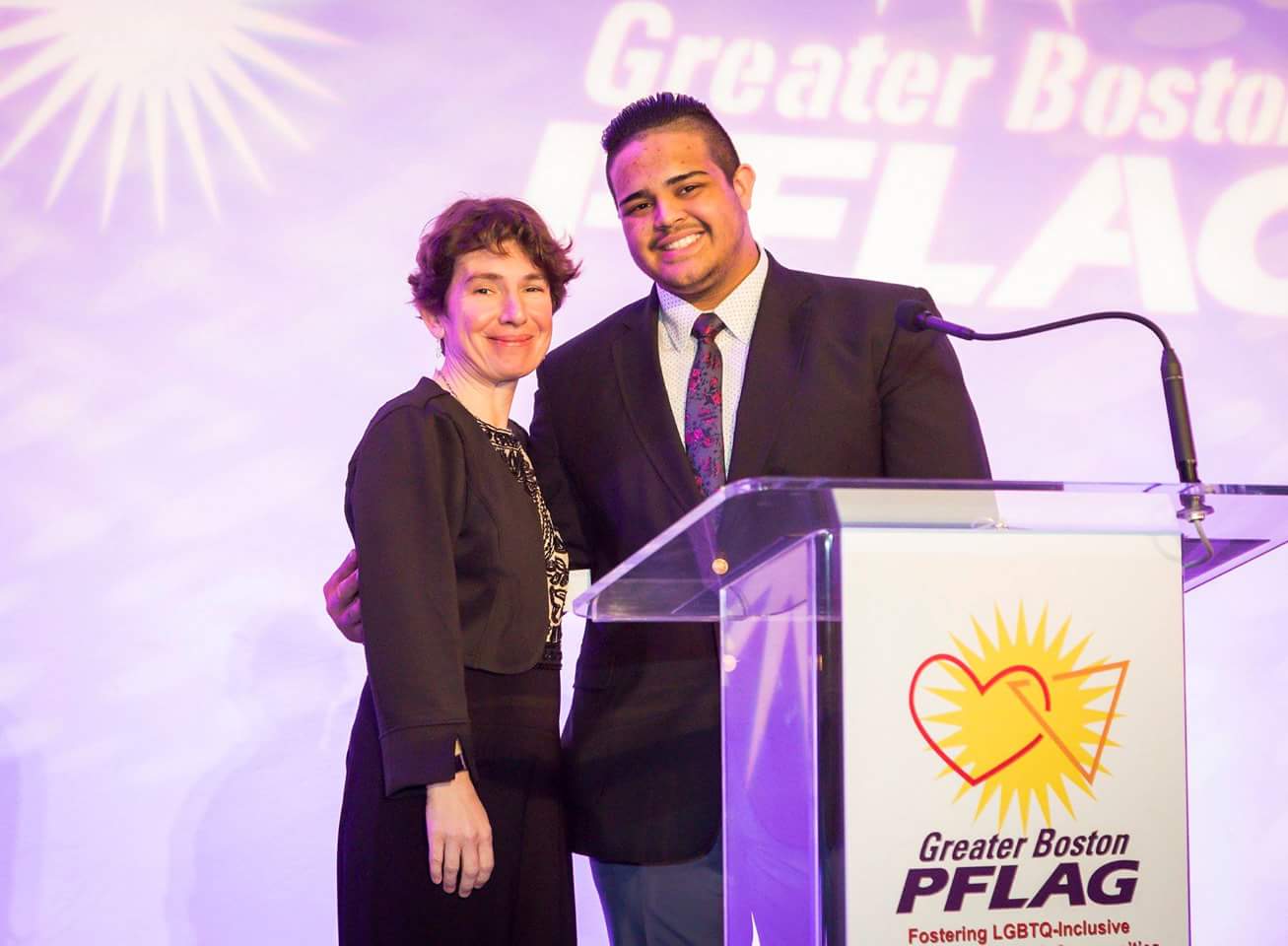 WAKEFIELD — Principal Carla Scuzzarella is pleased to announce that Northeast Metro Tech senior Christian DeJesus Franco was recognized by the Greater Boston Parents, Families and Friends of Lesbians and Gays (PFLAG) for his work with the LGBTQ community.
On April 27, Franco was honored at PFLAG's annual Pride and Passion dinner, where he was joined by advocacy leaders, including Attorney General Maura Healey and Congressman Michael Capuano. During the event, he received the Elsie Frank Scholarship, which goes to one Massachusetts senior each year who has taken action to promote support and acceptance of LGBTQ youth in their high schools.
"It was an honor to be recognized and I'm so grateful to receive the Elsie Frank Scholarship, especially given all that it represents," Franco said. "I was honored to have the opportunity to speak to more than 300 attendees about the LGBTQ community and meet Attorney General Healey and Congressman Capuano."
Born in Puerto Rico, Franco moved to Chelsea with his family when he was a child. At 13, he struggled to come to terms with and reveal his sexuality with his parents, but grew stronger from the experience.
To help others with similar challenges, Franco joined the Gay-Straight Alliance at Northeast as a sophomore and served as president in his junior and senior years. During that time, he worked to create an affirming environment for members of the LGBTQ community. The group raised a pride flag in the cafeteria to illustrate that bullying is not tolerated at Northeast, and petitioned for a gender-neutral locker room for students to feel safe and comfortable changing for gym class.
"Christian has been a leader at Northeast for LGBTQ students and has worked hard to ensure the school is an inclusive place for all," Principal Scuzzarella said. "We're so proud that he was honored by Greater Boston PFLAG and know that he has a bright future ahead of him."
Outside of Northeast, Franco is a member of the Jordan Club at the Chelsea Boys and Girls Club. There, he serves as president of the Queer-Straight Alliance, which he started to give club members a place to feel comfortable and supported. Through his work with the QSA, Franco connected with the Greater Boston PFLAG and was able to attend the Youth Pride Rally in Boston in May 2017. This summer, working with PFLAG, he plans to advocate for the protection of the Gender Identity Guidance for Public Accommodations law.
"To all of the young people who are struggling with who you are, never give up, do what's right for you, make yourself happy and continue moving forward because no one can stop you," Franco said.
###