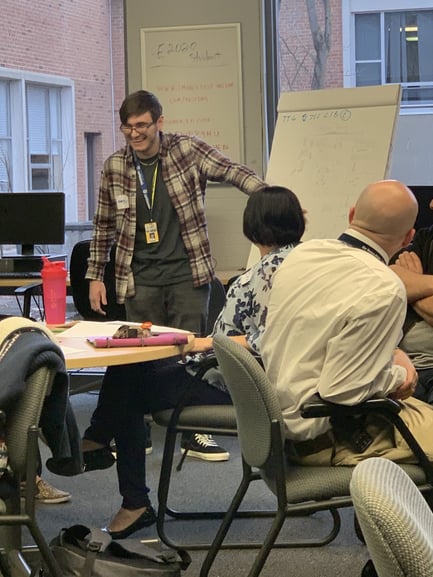 WAKEFIELD– Superintendent David DiBarri is pleased to share that Northeast Metro Tech recently held three educational visioning sessions regarding a potential building project. 
Northeast Metro Tech was invited to take part in a feasibility study with the Massachusetts School Building Authority in April 2019 for a building project which would replace the current school building. Northeast Metro Tech currently operates out of a more than 50-year-old building in significant need of classroom space more conducive to modern learning, as well as capital and maintenance improvements.
A group of approximately 30 Northeast Metro Tech educators, students, administrators, School Committee members, Advisory Board members, parents and architects volunteered to take part in the sessions, which were held on Thursday, Feb 20, Monday, Feb. 24, and Tuesday, Feb. 26 at the school. Frank Locker, a national expert in planning public schools, facilitated the sessions. 
"As we work to define what this building would look like, it was incredibly insightful to hear from the variety of stakeholders we were able to gather for these sessions," Superintendent DiBarri said. "This has the potential to be an incredibly exciting chapter for Northeast Metro Tech, and we're looking forward to the next steps in this process."
Participants took part in three-hour workshops each day, where they reviewed research in education and example school facilities in order to collectively define the most effective methods of teaching and learning, as well as school facility designs to best serve future generations of career-technical students. 
The workshop sessions included slide and video presentations, small group work and discussions with the entire group.
Information gathered during the sessions will be used by the district to create an educational plan, which will be part of the final MSBA feasibility study for the project. The feasibility study is expected to be completed by fall 2021.
###