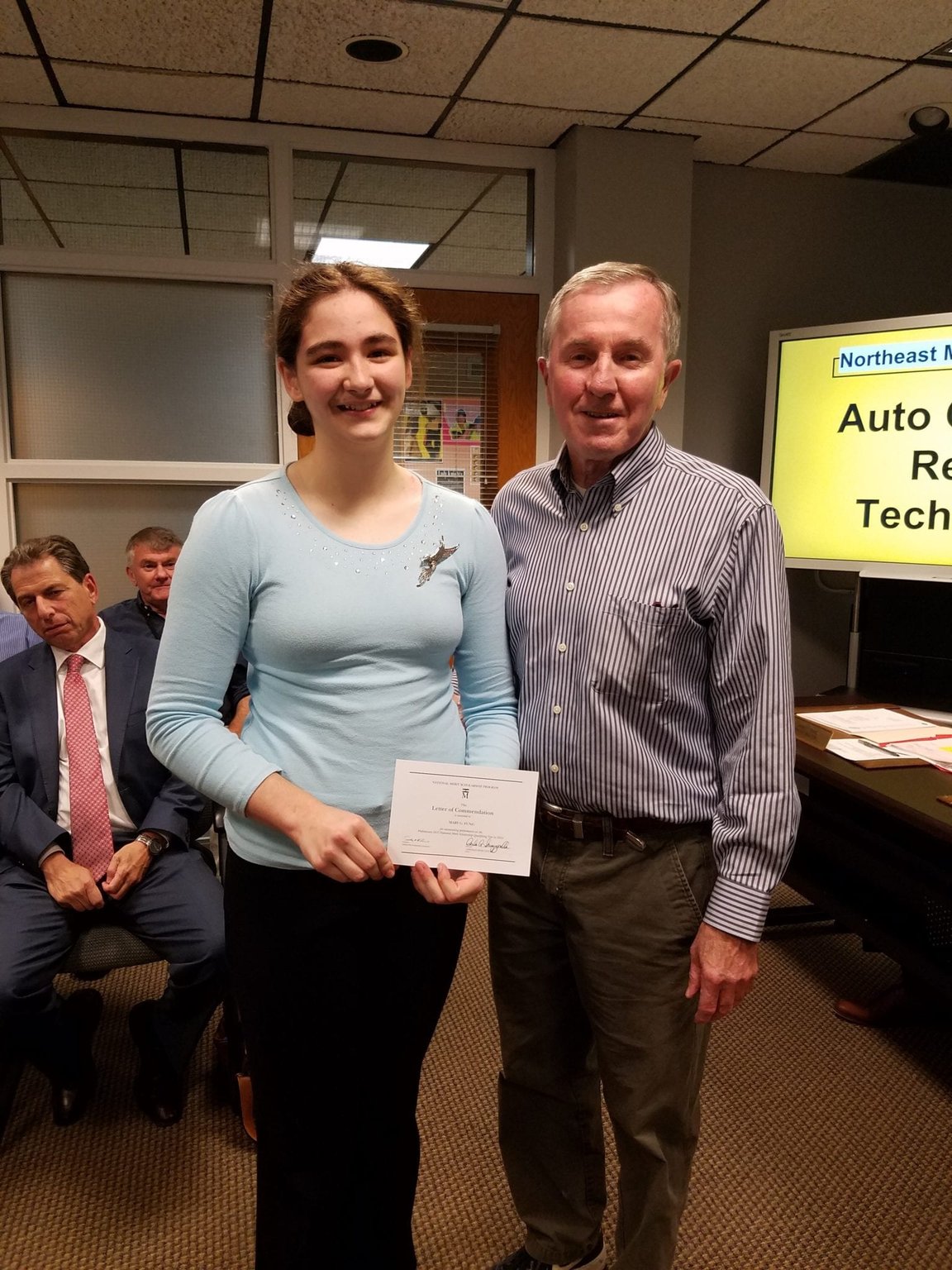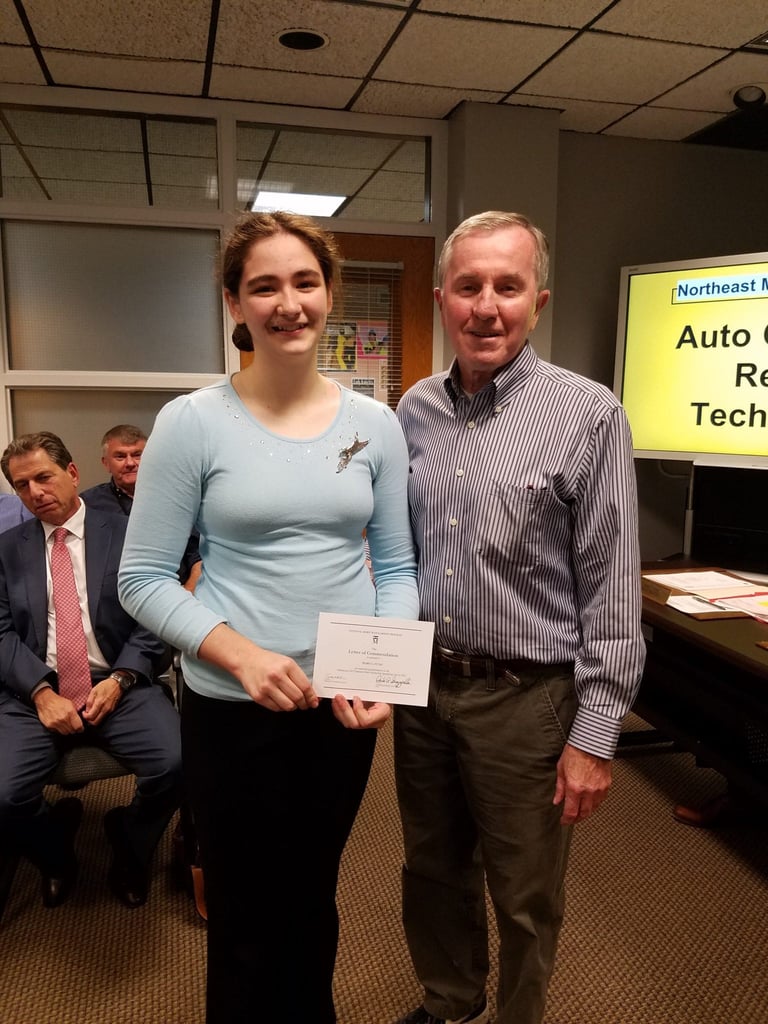 WAKEFIELD — Principal Carla Scuzzarella is pleased to announce that, for the first time, a Northeast Metro Tech student has been named a Commended Student by the National Merit Scholarship Program.
The National Merit Scholarship Program is an academic competition that recognizes students for their outstanding performance on the Preliminary SAT/National Merit Scholarship Qualifying Test.
Senior Mary Fung, of Stoneham, was presented a Letter of Commendation from Northeast and the National Merit Scholarship Corporation at a School Committee meeting on Oct. 12. She is a member of Northeast's heating, ventilation and air-conditioning program.
"We are all incredibly proud of Mary and the hard work that contributed to her achieving this honor," Scuzzarella said. "We hope she'll serve as a role model for our younger students who are pushing themselves to succeed both academically and in their careers."
Fung is one of approximately 34,000 Commended Students throughout the country who are being recognized for their exceptional academic promise. Commended Students placed among the top 5 percent of more than 1.6 million students who entered the 2018 competition by taking the 2016 PSAT.
The National Merit Scholarship Corporation states that the recognition of academically talented students, and the key role played by schools in students' development, is essential to the pursuit of educational excellence in the nation. Those named as Commended Students demonstrate outstanding academic potential through their strong performance on the highly competitive PSAT.
###